The Akita Dog


Background:

---
The Akita dog is considered a formidable canine. They were originally bred for guarding and fighting. As fighting became a less desirable social practice the breed became more used for hunting (rumored that 2 full grown Akita's could take down a black bear). Though the Akita has been around for quite some time it is still considered a primitive breed by nature. During World War 2 American soldiers were quite impressed with the dog and managed to smuggle some back to the states at the end of the war. This was the beginning of what is now known as the American Akita, which comes in more colors and tend to be just a bit larger. The Japanese and American Akita's are considered separate breeds everywhere with the exception of the United States, Australia, and Canada.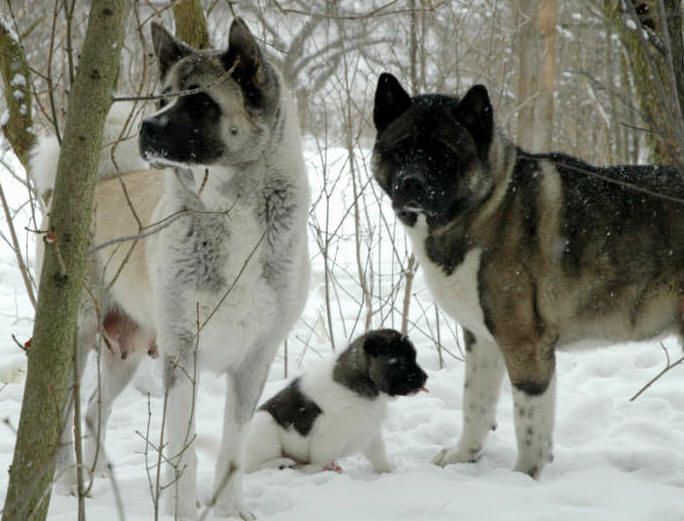 Personality and Temperament:
---
The Akita dog generally considered a breed that is independent, strong willed, extremely loyal, possesses unshakeable courage, alert, very territorial and protective of what it considers its property, a very devoted and loving companion toward family members although often cautious of strangers (people and animals). (It has been well documented that Akita's are wonderful with children , however supervision is advised as with all large dogs and children, but especially due to how powerful this breed is and that it may not know its own strength).

Physical Description:
---
Males Akitas 26-28inches in height 100-130 pounds approximately
Females 24-26 inches in height 70-100 pounds approximately
Colors range between Pinto, white, black, chocolate, fawn, brindle, and red. As well as a variety of combinations of these. The Akita has a double coat rough outer coat , with a soft undercoat beneath.